---
Cars / Cars and Bikes
2011 Aston Martin DB9
Aston Martin has just unveiled today the new 2011 Aston Martin DB9 which will hit the showroom floor next month, in July. The company says the new 2011 Aston Martin DB9 has received the most significant upgrades program since the model was first introduced back in 2003. Styling changes include a new front bumper, bright […]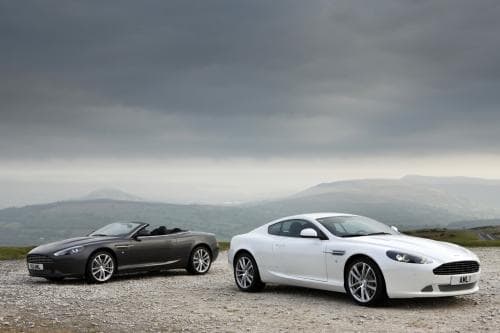 Aston Martin has just unveiled today the new 2011 Aston Martin DB9 which will hit the showroom floor next month, in July.
The company says the new 2011 Aston Martin DB9 has received the most significant upgrades program since the model was first introduced back in 2003.
Styling changes include a new front bumper, bright finish radiator grille and a re-shaped lower intake featuring bright hexagonal mesh, new headlight surrounds, re-styled sills, silver brake calipers and clear rear taillights.


Underneath that new body work the DB9 features Aston Martin's new Adaptive Damping System, which promises to improve both ride and handling.
Other technical changes include a new tire pressure monitoring system, a revised Bluetooth system and a new high-end Bang & Olufsen sound system.
The 6.0-liter V-12 is unchanged, making 470 horsepower and 442 pound-feet of torque.
Transmissions soldier on as well with a pair of six-speeds, a manual or a push-button automatic.
The official numbers say the 2011 Aston Martin DB9 can accelerate from 0 to 100 km/h in 4.6 seconds and that it has a top speed of 190 mph.
The 2011 Aston Martin DB9 Coupe and Volante have already begun production and will hit dealers in July.
Prices for the DB9 Coupe will start at £122,445 with the Volante convertible listing from £131,445.
---